| | |
| --- | --- |
| | |
| | One Ingredient INCI: Rubus Ideaus Seed Oil |
| | No Additives Or Preservatives |
| | 100ml Amber Glass Bottle with Dropper |
| | |
Use it alone as a moisturizer or anti-aging serum

Addition to your natural sun protection products


Red raspberry seed oil is rich in vitamin A and vitamin E. Vitamin A encourages healthy skin cell regeneration and growth, resulting in smoother, tighter skin. Vitamin E fights inflammation, reduces scars, and replenishes collagen levels.
Red raspberry seed oil is noncomedogenic, meaning it won't clog your pores. Use it to moisture your face without blocking your pores. Raspberry seed oil can slow the aging process, stimulate collagen production, and help your skin appear more youthful and vibrant.
Red raspberry seed oil contains a high amount of ANTIOXIDANTS and essential FATTY ACIDS like alpha-linoleic acid and ellagic acid. These FIGHT oxidative STRESS, reduce INFLAMMATION, tissue damage but also PROMOTE SKIN HEALTH.
| | |
| --- | --- |
| | |
| | Natural SPF sun protection UVB/UVC absorbent |
| | Rich source of Vitamin A nad E |
| | Contains very high levels of phytosterols |
| | Anti-inflammatory due to high content of alpha linolenic acid |
Highest quality on every level.
All our beauty oils are made from 100% natural ingredients, free from any additives or preservatives.
The plants and seeds from which the oil is obtained mature in their natural habitats, guaranteeing the highest quality of the product.
The oils are unrefined and cold-pressed so that you can take full advantage of their natural properties.
Highest quality amber glass bottle protects the content from the sun's rays, which have a negative effect on the properties of the oil.
The pipette gives you full control over the application of the desired amount of oil.
All oils are packed in cardboard boxes. The carton is filled with recycled paper. The labels crowning our products are also made of paper.
We guarantee positive experiences. If for any reason you would like to return or exchange our products, we are here to help.
"...wenn es jetzt noch die uv strahlen wirklich abhält und gegen fältchen wirkt...!?...tolles produkt....macht weiche haut im gesicht und körper...man kann es gut mit kokosöl verdünnen.......als sonnenschutz!"
spirit
"This is the second time I bought this product. I am still very satisfied with this oil: My sentive skin feels very calm, cool en soft after the use and it keeps my skin in a good condition. The oil is easy to apply and feels not oily at all."
Margaretha
"Das Öl ist wirklich super für eine empfindliche Haut, heilt sehr schnell die Pickeln und macht die Haut sanft und weich. Ist gut gegen Entzündungen. Sehr empfehelnswert!"
Magdalena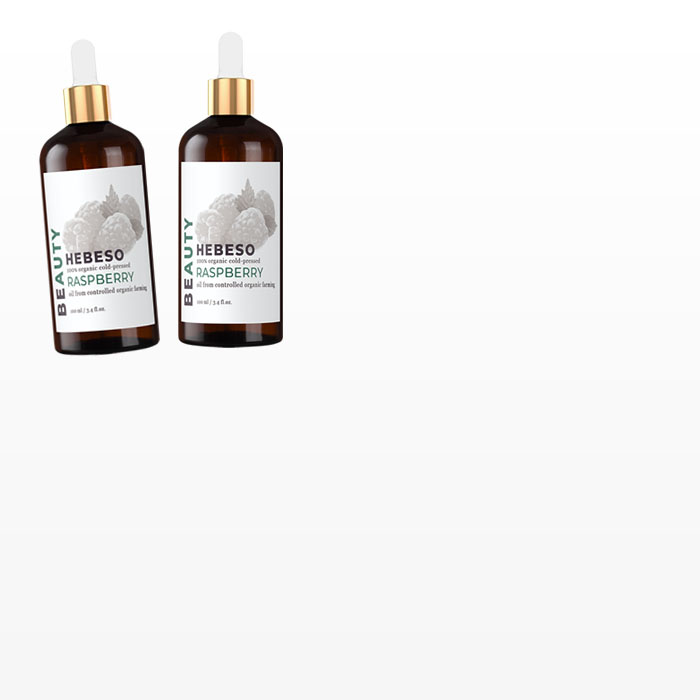 | | |
| --- | --- |
| | |
| | Extra 10% Discount (Value 3,8 GBP) |
| | Free Vitamin B Complex with Biotin and Folic Acid - One Month Supply - 30 Tablets (Value 10EUR) |
| | Free Bottle of Castor Oil 100ml (Value 9EUR) |
| | |
BESTSELLER
3x Raspberry Oils Set

| | |
| --- | --- |
| | |
| | 3x Raspberry Oil with Extra 30% Discount (Value 15GBP) |
| | Free Vitamin B Complex with Biotin and Folic Acid - One Month Supply - 30 Tablets (Value 10EUR) |
| | Castor Oil 100ml (Value 9EUR) |
| | |
No thanks, I'll just go for regular offer